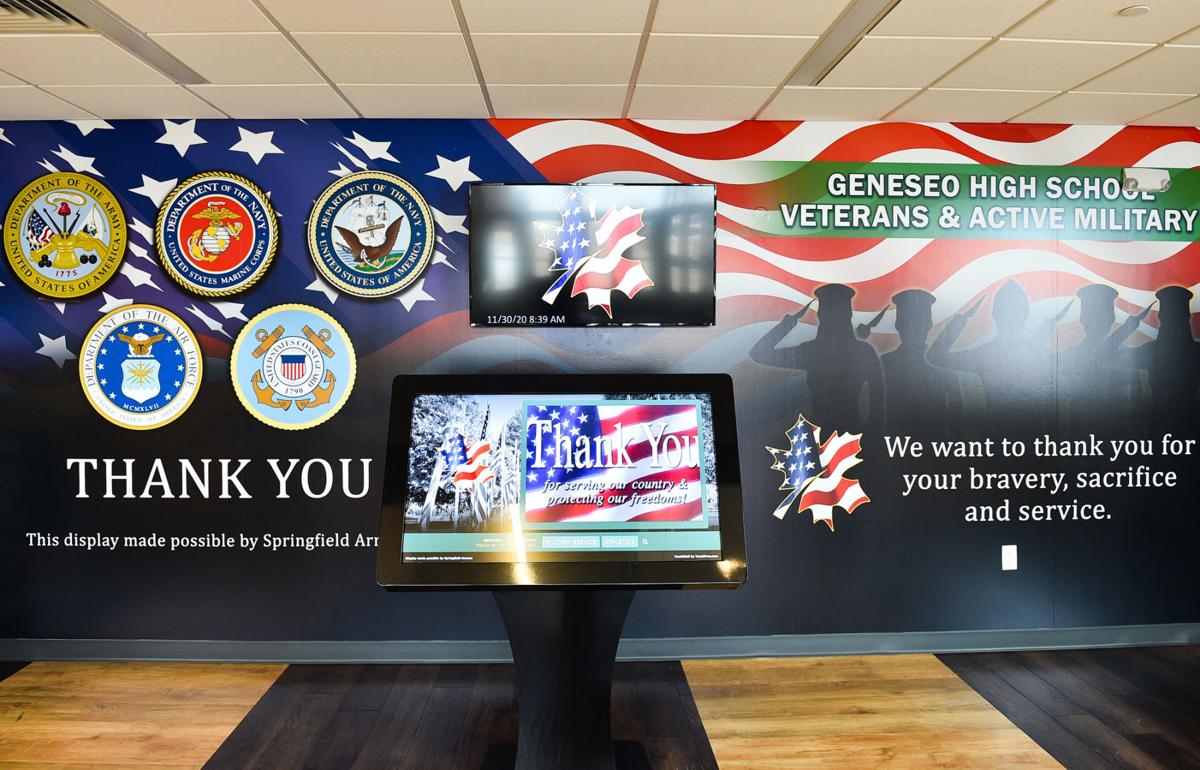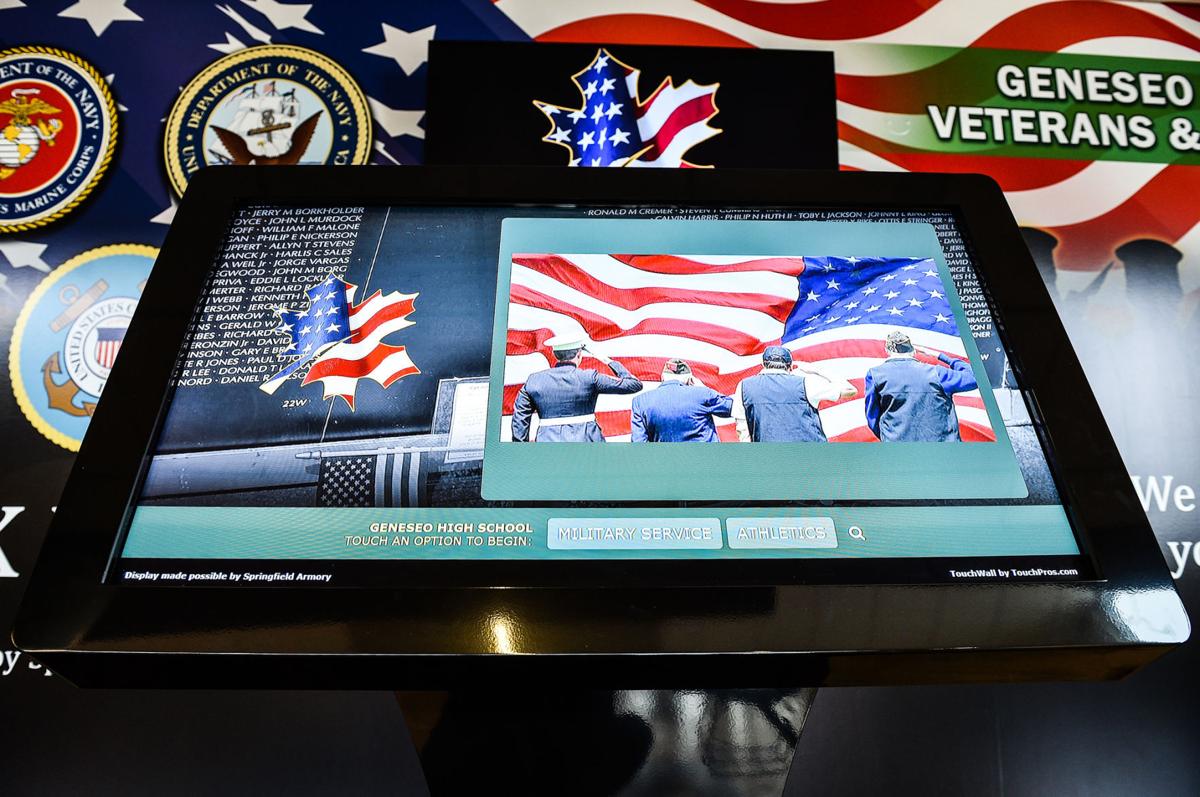 It is 20 feet of patriotic splendor, wrapped brightly in red, white and blue.
It stretches from floor to ceiling and features the emblems of the five branches of service.
The past and present are but a touch of a screen away.
It is a fitting tribute from a grateful high school to those who have served — and are serving — their country.
Geneseo High School's latest project — its Veterans and Active Military tribute wall and kiosk — is something everyone can admire and appreciate. A display typical of any project brought to life by Geneseo High School, done with class, dignity and pride.
The idea for the project, first mentioned in September of 2020 by Geneseo schools' Superintendent Adam Brumbaugh, was run with by a bevy of well-minded individuals. Travis Mackey, principal at Geneseo High School, administrative assistant Alys DeReu, athletic director Joe Nichols, a host of information gatherers and the good folks at Springfield Armory, brought the project home — despite the pandemic — in November of 2020.
"It's the "Disney Way,'' celebrating heritage and continuing to invest in the future,'' said Mackey, one of life's truly good souls. "It was a project everyone got behind.''
The display rests just off the school's library and in the lobby of its gorgeous fine arts theater. Dotting one side of the wall are the emblems of all five branches of service, Marines, Air Force, Army, Navy and Coast Guard.